Wuhan Auto Show: Lighter And Safer Middle Set Aluminum Alloy Tanker Semi Trailer
- Aug 14, 2017 -
Lightweight design will never become an obsolete topic, especially as the state is gradually unified in the standardization of transport equipment, which means that the lighter weight means more capacity and more fuel economy. For oil tankers, the application of aluminum alloy will have a great improvement in the light quantization and performance of the product. In this episode, CIMC two aluminum alloy tankers are displayed, which are optimized in detail in addition to the pursuit of light quantification.
Aluminum alloy liquid semi - trailer loading and unloading efficiency is safer
The product is a semi-trailer for aluminum alloy, with a weight of only 6.6 tons and a volume of up to 30 cubic meters and a rated load of 24 tons.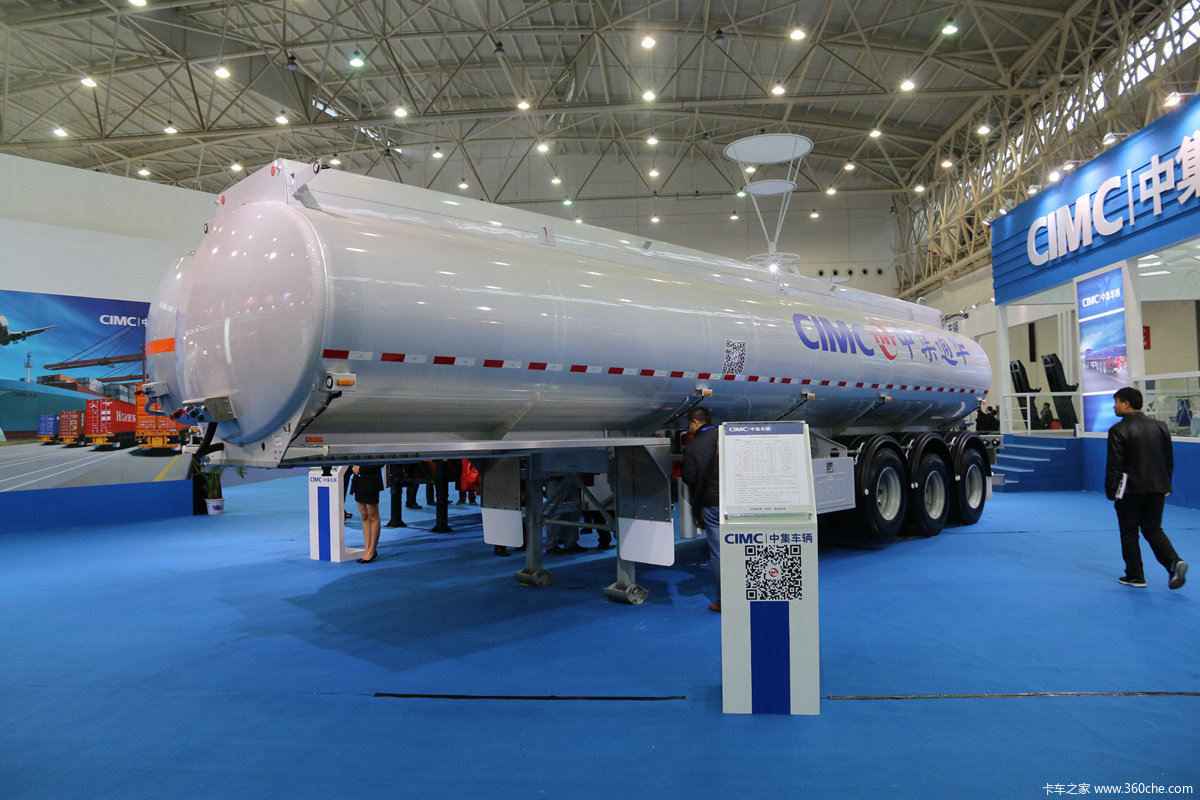 In addition to the light weight, this car also has optimized design for improving the efficiency and safety of loading and unloading materials. To further enhance work efficiency, this car adds a bottom loading system that can be filled at the top or at the bottom. Loaded in the bottom, liquid spill-resistant system can ensure that vehicles will not overflow because of overload, and prevent from the system to ensure that the trailer when loading and unloading in automatically in the braking state, until all of the valve and closed after the loading port, will lift its state of the brake, to avoid some accidents happen lead to major accidents.
The patented product discharging cleanly double barrel tanker truck
The other is a new patent for the medium - two cylinder tanks. The tube body adopts the design of the former high and low, and the front tube is designed as a cone shape, which is in a gap with the back tube, which can speed up the unloading speed and save time. The bottom of the tank shall not be welded, reducing the bottom hole of the tank caused by welding, and ensuring that there is no accumulation point; The sedimentation tank design the reverse guide groove, which makes the logistic residual rate lower than 0.08%
High quality product BPW axle + large single tire + air suspension + aluminum alloy wheel, has a great improvement in light weight and economy.